Wishlist application
for the whole family
Wishlist is a part of almost every big e-shop. But wouldn't it be more convenient if you had one universal wishlist for all e-shops?
This is what the VOLO application wishlist is all about:
Wishlist without borders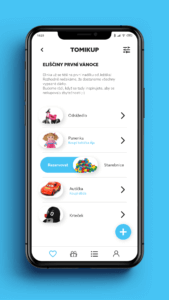 VOLO means "I wish" in Latin and a mobile and web app with this name will allow you to wish absolutely anything.
You will not encounter any restrictions here and you can add a link from any e-shop to your wishlist. You don't even have to insert links here and you can just insert a photo of the backpack you saw in the crowd. Let friends try…
In the wishlist of the VOLO application you can also write a wish of the type "Romantic dinner"
IOS, Android and web
The VOLO application can be downloaded for iPhone mobile phones, but also for those with the Android system. Lovers of larger screens will then appreciate the ability to manage their wishlist directly in the computer browser.
or write your wishes right here
and send the family a link:
Wishlist as a browser extension
If you're using a computer with Chrome or Firefox, be sure to try the VOLO extension. After activating it, you will see an inconspicuous button for each product in each e-shop to save the product to your wishlist, or among the gift ideas for your friends.
Choose your browser:
Who will see your wishlist?
There are two ways your friends can view your wish list. Neither of them requires a mobile application installed:
You can have any number of wishlists in the VOLO app. Each has its own unique URL that you can send to your family on any channel.

You can make friends in the wishlist application. Friends will see the lists you give them access to. Therefore, they do not always have to search for the link you sent them to view the wish list.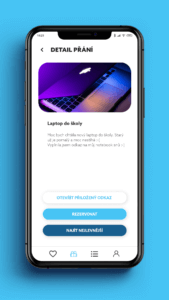 Volo is ideal for:
Wedding wishlist

Christmas wishlist

Baby wishlist

Birthday wishlist
Booking gifts
The strong point of the VOLO wishlist app is its gift reservation system. With this feature, your friends can book the gift they want to buy for you. Then no one else will buy the gift. You will not see the reservation, so you will not miss the surprise. Is not it great?
Wishlist for baby
If you want to create a special wishlist for your baby in the VOLO application, you will probably want to see who will buy what. In that case, just open the URL of the list you send to your family in your browser. Then you will see who has reserved what and what you can buy.
We save time with inventing gifts
We save money and nature by eliminating inappropriate gifts
Say goodbye to inappropriate gifts
I like do you like this site? tell about Tomikup to friends.